Caterpillar Energy Solutions Supports an Environmental Conservation Project in Namibia, Compensating Carbon Emissions from Its Website
To ensure the sustainability of its online presence, Caterpillar Energy Solutions supports a solar energy project, offsetting the carbon footprint of its website "caterpillar-energy-solutions.de". The carbon offset project is certified by ClimatePartner Deutschland GmbH. ClimatePartner enables companies to offset their emissions with recognized, certified climate protection projects. The certifying organization cooperates closely with environmental associations and provides companies with guidance for their climate protection strategies.
Caterpillar Energy Solutions supports a sustainable project for clean solar energy in Namibia in order to offset the carbon emissions from its website, which cannot be avoided. The solar project is certified by TÜV NORD CERT GmbH.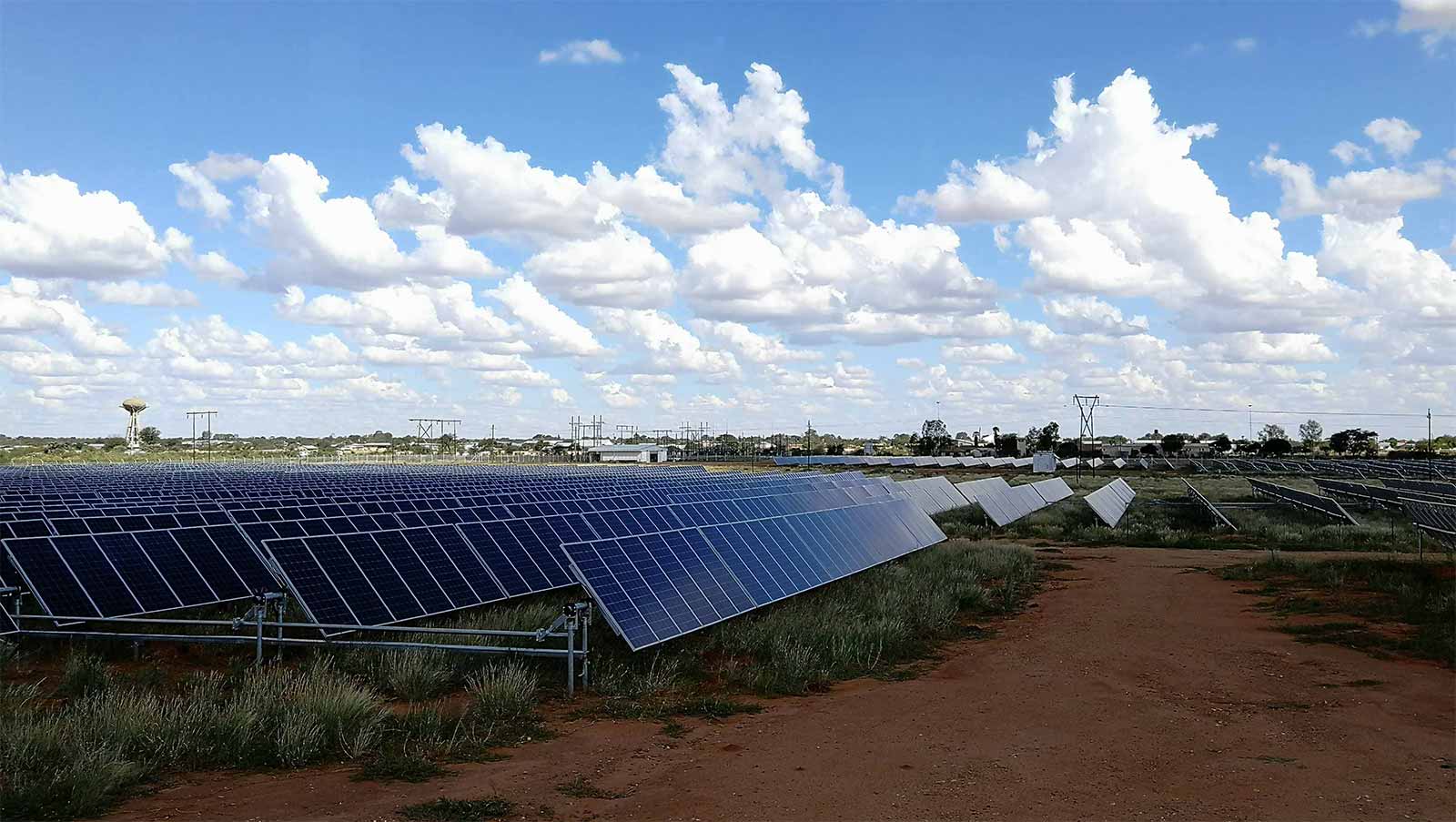 In the project in Omaheke, Namibia, 18,560 PV modules with a total capacity of 12,064 MW are used for the production of eco-friendly energy. In this way, some 26.1 GWh of clean electricity are supplied to the Namibian power grid, saving about 25,760 t of carbon emissions a year, as the energy is generated without any fossil fuels. Apart from improving Namibia's energy autarky, the project has a positive impact on the local labor market.
By supporting the climate protection project from April 2022 until the end of March 2023, Caterpillar Energy Solutions will be able to offset a total of 196 kg of carbon equivalents. With this contribution to the reduction of greenhouse emissions, Caterpillar Energy Solutions takes on responsibility to protect the climate and contributes to the carbon offsetting of emissions that cannot be avoided.
Further information:

* By clicking the link specified above, you will leave the Caterpillar Energy Solutions website and access the external website of another provider (ClimatePartner Deutschland GmbH). On this website, this provider's privacy policy applies, and cookies may be set by this provider. We do not have any influence on this.