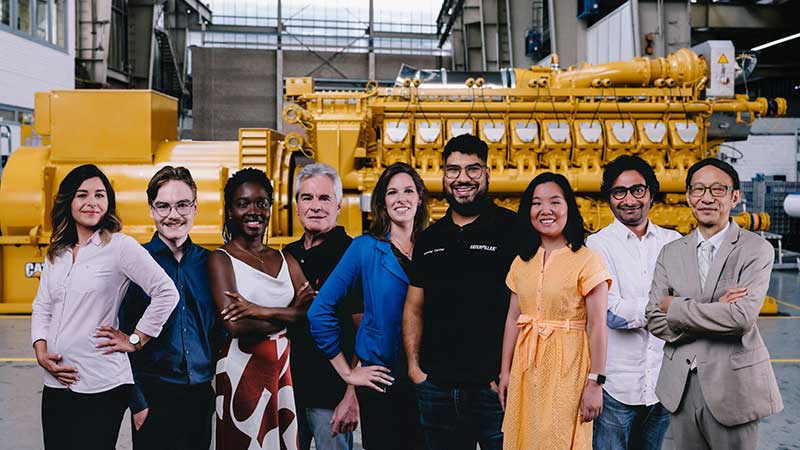 New opportunities for experienced professionals
We offer numerous attractive entry-level opportunities for skilled employees and experienced professionals. International projects open up interesting fields of activity and tasks, thus creating the best career opportunities for the future.
Caterpillar Energy Solutions seeks dedicated and high-achieving individuals with substantive track records of experience. They should be enthusiastic and thrive under pressure, and should also be capable of managing tasks independently and in a focused manner. As part of the Caterpillar Electric Power Division with 64 locations in 20 countries, we command a leading market position in the field of highly efficient, ecologically advanced distributed energy solutions. As a successful medium-sized company, we work in flat hierarchies and operate in an international environment with 11 subsidiaries.
In order to achieve a balance between work and family, we support you in childcare or the care of family members. This is one of the many advantages that we have to offer you, together with our strong line-up of partners in the Rhine-Neckar metropolitan region.
If you are excited about working today on the technologies of tomorrow, we would like to get to know you. Interested? Don't hesitate to contact us.
You will find our current job listings here.
As an international company, we still work in flat hierarchies.