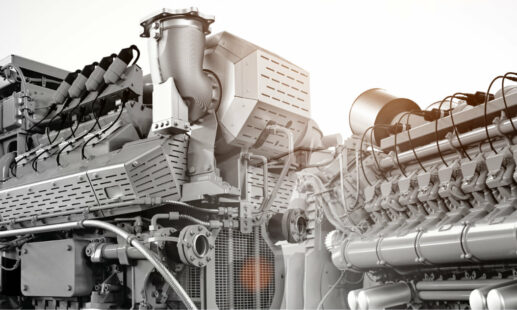 Gas engines and generator sets – flexible, efficient and reliable
The product portfolio of Caterpillar Energy Solutions encompasses gas-fueled generator sets for cogeneration power plants (CHP) with an output range from 400 kWel up to 4,500 kWel.
The gas engines in the Cat® series are produced in Mannheim, Germany, and in Lafayette, U.S, and are well established in the world market. They provide customers around the globe with electricity, powering the industries that drive the economy: for example agriculture, forestry, greenhouses, mining, airports, hospitals, construction, manufacturing, public utilities, landfills, sewage plants and gas-fired power plants. Cat power generation systems not only meet the requirements of today – they are designed for the power supply needs of the future. The Cat brand relies on new standards in the fields of emission control, fuel efficiency and output, without having to make any compromises in reliability and ruggedness. You can find in-depth information on Cat products and solutions here.
In addition to Mannheim, Germany, the MWM motors are also manufactured at the locations in Kiel and Rostock (D). They can be operated with various types of gas, such as natural gas, shale gas, mine gas, biogas, landfill gas, sewage gas, and syngas. The engines are designed for optimum electrical and thermal efficiency, low operating and servicing costs, as well as high reliability and availability. More than 5,000 MWM generator sets for power production have already been installed worldwide. You can find in-depth information on MWM products and solutions here.
MWM and Cat gas engines are built to handle a vast number of diverse gas-based fuels. Thus, the products and solutions from Caterpillar Energy Solutions are characterized by flexibility, performance and efficiency.