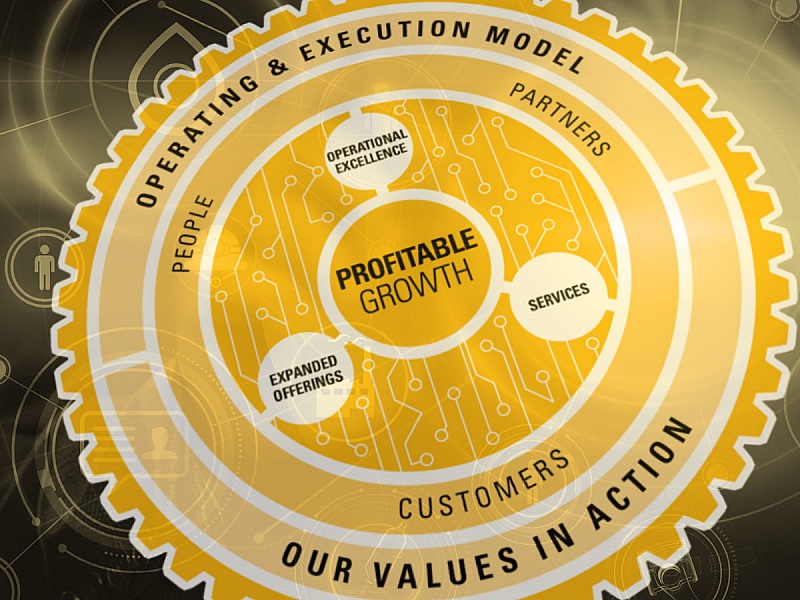 Worldwide success through optimized customer care
The success of the two-brand strategy of Caterpillar Energy Solutions is aided by various factors. For instance, the yellow Cat gas gensets are distributed exclusively via the worldwide existing Cat dealer network. The blue MWM gensets are marketed not only via the existing international MWM distribution network, but also directly via Caterpillar Energy Solutions.
The products from Caterpillar Energy Solutions, involving gas engines, as well as complete gas power plants, CHP systems and cogeneration power plants, deliver premium quality in all areas of the value chain. The range is completed by the Service division, which handles maintenance of the gensets and supplies customers with original manufacturer's parts. The products and solutions of the MWM and Cat brands, geared to high customer specifications, have successfully proven themselves in deployments worldwide and have made Caterpillar Energy Solutions one of the leading suppliers of highly efficient and ecologically advanced custom energy solutions.
Energy
In Mannheim, Caterpillar Energy Solutions develops pioneering, high-performance products, services, and technologies for worldwide operation in distributed energy supply using gas engines. We have been a reliable partner in the development and production of customized energy solutions, accompanied by extensive consulting and support services during the entire product lifecycle.
Efficiency
Optimized components configured and adjusted to meet individual needs enable maximum efficiency of all gensets. Furthermore, comprehensive Caterpillar Energy Solutions services secure the plant's long-term productivity and profitability.
Environment
Thanks to fuel-saving technologies, Caterpillar Energy Solutions is synonymous with the responsible use of natural resources. The conviction that acting in an ecologically responsible manner can also be profitable is at the center of the company's philosophy and causes us to assume responsibility and to contribute our share to sustainable power generation.