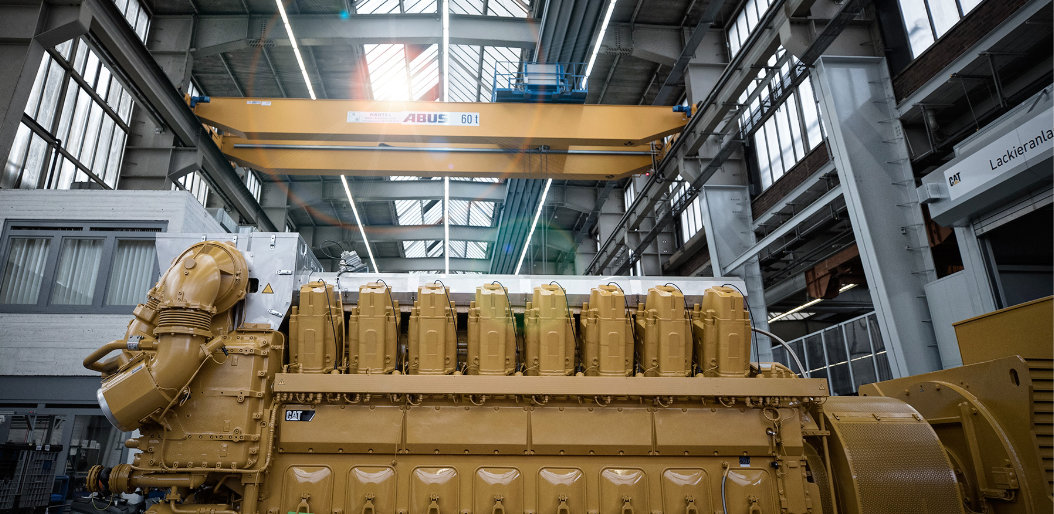 Eco-friendly energy based on continuous innovation
For more than a century, Caterpillar Energy Solutions, with its CAT and MWM brands, has stood for expertise in the development and production of technologically advanced engines. A hallmark has also been the steadfast innovative spirit reflected in the strategic decision to fully focus activities on the generation of renewable energies. The resulting development and production of highly efficient gas engines has enabled the generation of clean and eco-friendly energy.
What We Offer You
We are always looking for motivated, interested people who are enthusiastic about our brands and products and who will promote the business. In our operations, our employees' satisfaction is very important to us, as they form the basis for our success. Moreover, the employees' expertise and skills are enhanced by means of ongoing internal training measures. It is our keen desire to act and live by our corporate values—integrity, excellence, team work, commitment, and sustainability.
Below, learn what opportunities and benefits Caterpillar Energy Solutions GmbH offers you in Mannheim and at our service locations. For a list of current job openings at Caterpillar Energy Solutions, please go to job listings.
Education and training offerings:
Individual orientation plans for every employee
Internal training and education programs
Language courses
E-learning courses
Trainee program
External training offerings (soft skills, technical training, management training, etc.)
Work/life balance:
Flexible working hours
Home office 35-hour week
Homeoffice
30 days of leave Special leave (wedding, birth, etc.)
Sabbaticals
Cooperation with Familiengenossenschaft eG in Mannheim
Compensation:
Collective agreement of the metal and electrical industry Baden-Württemberg
Additional vacation pay
Christmas allowance
Occupational pension schemes and contributions to pension capital formation
T-ZUG (supplementary payment)
Other benefits:
Job ticket
Employee discounts (for numerous event and recreational offerings)
Cooperation with a gym
Employee support program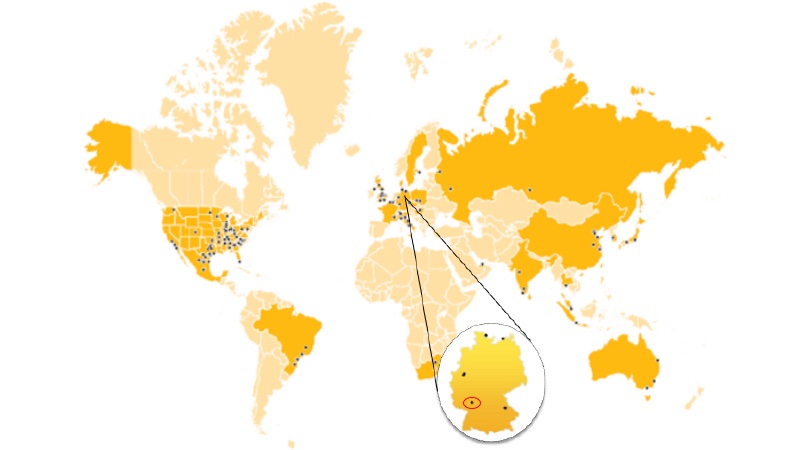 Caterpillar Energy Solutions GmbH operates at six locations throughout Germany: Berlin, Duisburg, Erfurt, Krefeld, Lorsch, Mannheim, and Munich. The affiliation with Caterpillar Inc. opens the door to gaining international experience at more than 500 locations around the globe.
Local commitment, global operations
Caterpillar Energy Solutions has global reach from its main plant in Mannheim, Germany, and nine additional locations. Interesting international projects, along with cooperation with widely diverse customers, broaden the horizons of employees and foster personal and professional development.
Highly innovative career opportunities
Caterpillar Energy Solutions offers its customers customized solutions. This means that each and every project is a challenge to the employees' power of innovation, whether from the development, production or service department.
Well-positioned to take on the challenges of tomorrow
Investing in the company's employees and their future has always been a key priority. And there are signs of continued growth up ahead. With investments in the tens of millions, Caterpillar has expanded the Mannheim location over the past years to become a global Gas Center of Excellence. This included further qualification of employees, modernization of machinery, production facilities, engine test stands and buildings, and hiring of new skilled employees. During this period, the number of employees in Germany grew to some 1,100 meanwhile. As part of the Caterpillar Electric Power Division with 64 locations in 20 countries, we command a leading market position in the field of highly efficient, ecologically advanced distributed energy solutions.
Corporate further training and education is a major priority
The knowledge and skills of employees are also continuously expanded through in-house further training and education. We always consider changing conditions and pioneering technologies as an opportunity and a benchmark to further develop our products and to adapt to the growing challenges in an evolving environment.
We still maintain a clear focus: the activities of each employee, engineer, and executive contribute to the company's overall success. In addition to expertise, all that is required to rapidly implement ideas at Caterpillar Energy Solutions are commitment and motivation. We offer our employees a wide variety of attractive tasks, highly qualified training and exciting career opportunities.
If you are excited about working today on the technologies of tomorrow, then we would like to get to know you.