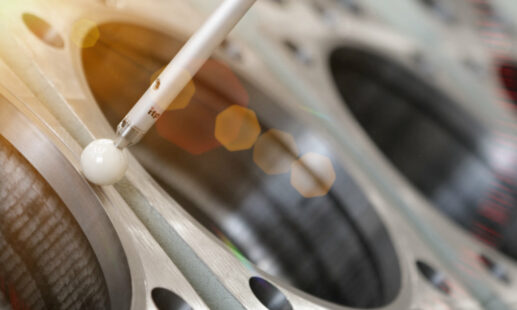 From procurement to service – Quality is our top priority
For 150 years, we have been committed to uncompromising quality and the continuous advancement of our products. It is the only way we can recognize future customer needs, along with the requirements of the market and the environment in a timely manner, and fulfill them according to our high quality standards.
Highest standards for ourselves
All Caterpillar Energy Solutions locations are certified according to ISO 9001:2015. For us, the implementation of relevant directives is not merely something that is "nice to have", but an essential requirement of our customers. We also apply our own strict guidelines as a strategic tool to ensure the constant further development of our employees, products and services. Thus, in all process phases – from development to manufacturing – the company observes the "two-man rule", availing itself of the latest quality instruments and methods.
Qualification of employees
We ask a lot of our employees, yet we also provide them with all the support they need. All of our employees possess superb skills and have a first-rate professional qualifications or an academic background. At Caterpillar Energy Solutions, we also place great emphasis on a wide-range of internal training and further educational opportunities to promote the development of our employees.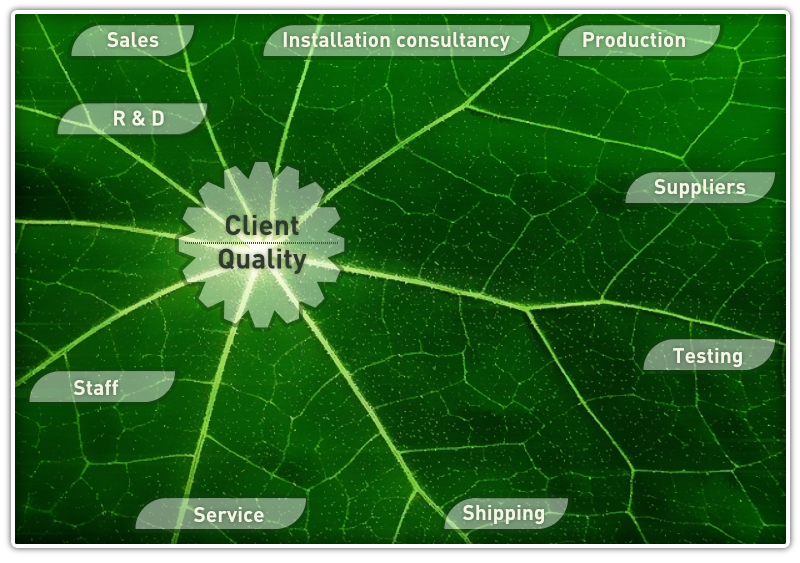 State-of the art manufacturing facilities
High-performance and state-of-the-art manufacturing facilities guarantee an optimized production process and ensure the fitness for use as well as the high quality of our products such as gas engines, gensets and cogeneration systems.
Involvement of suppliers
A further cornerstone of the Caterpillar Energy Solutions quality philosophy is the seamless integration of recognized suppliers and service providers in all production and corporate processes.
Products
Our consistent quality management guarantees products with lasting high levels of efficiency and ease of operation, in adherence with the highest environmental standards.
Customized, competent and quick service
The Caterpillar Energy Solutions service portal is available to our customers around the clock to deliver customized support and ensure rapid spare parts supply. We thus guarantee tailored solutions, reduced downtimes and, as a result, superior profitability of the plant.
Approved professional welding shop
We are a certified professional welding shop, which meets the terms of the EN ISO 3834-2:2021 standard. We also require all Caterpillar Energy Solutions suppliers to have the necessary welding technology certifications.
Download certificates
Combined Certificate ISO 9001:2015 (Quality Management) / ISO 50001:2018 (Energy Management) EN | DE
Communication of the Integrated Management System Policy (Spain)
The subsidiary of Caterpillar Energy Solutions in Spain has defined its Integrated Management System Policy which is certified according to ISO 9001:2015, ISO 14001: 2015 and ISO 45001:2018 for the scope of its business activities which cover the sale, design, assembly, installation and after-sales services of gensets in the facilities of Madrid and Vigo. As well as at Iberdrola facilities where it provides with the operation of the plants which includes engines and auxiliaries: Milagros, Fonz, Monzón, San Millán and Fudepor.
Spanish: Comunicación Política del Sistema Integrado de Gestión
Caterpillar Energy Solutions, S.A ha definido su Política del Sistema Integrado de Gestión certificada según las normas ISO 9001:2015, ISO 14001:2015 e ISO 45001:2018 para el alcance de su actividad de comercialización, diseño, montaje, instalación y servicio postventa de motores para grupos de generación de energía en los centros de Madrid y Vigo. Así como en los centros de Iberdrola sobre los que presta el servicio de operación de motores y equipos auxiliares: Milagros, Fonz, Monzón, San Millán y Fudepor.