Two great names, one mission
The beginnings of Caterpillar
Founded in the United States in 1925, Caterpillar is the world's leading manufacturer of quality products in the fields of construction and mining equipment, diesel and natural gas engines, industrial gas turbines and diesel-electric locomotives. For more than 90 years, Caterpillar Inc. has promoted progress and represented an engine of positive and sustainable change in all four corners of the world. Caterpillar's success is based on the talent and dedication of more than 114,000 (full-time) employees in countries all over the world. Among the core values of the Cat® brand and all the brands belonging to Caterpillar is our commitment to customers. Each employee is dedicated to ensuring the quick amortization and long-term benefit for our customers. In short: Our success is the success of our customers.
You can obtain more information on the history of Caterpillar Inc. here.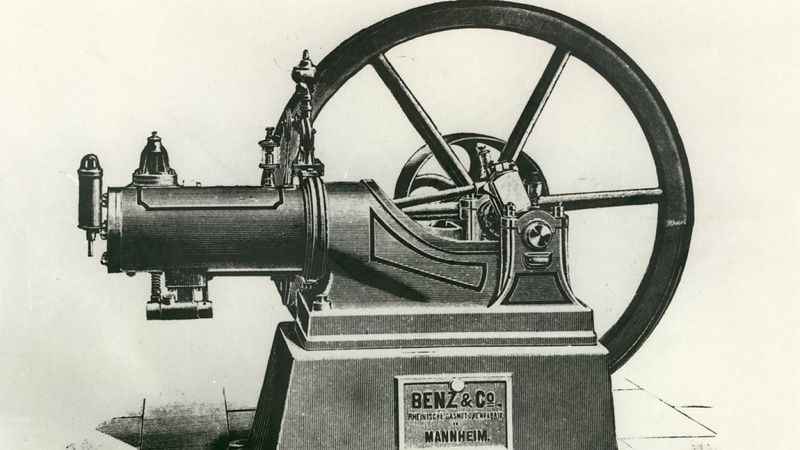 The long history of MWM
MWM can look back on a tradition 150 years old, always guided by a mindset of innovation. By founding the "Mechanische Werkstätte" in Mannheim in 1871, the automotive pioneer Carl Benz ushered in the era of natural gas engines. The enthusiasm and innovative drive of engineers from more than a dozen decades have continued to yield new developments and contributed to MWM's becoming what it is today, one of the leading and most renowned brands in the field of gas engines and gensets. "Engines made in Mannheim" are regarded worldwide as being among the most reliable and efficient products in distributed power generation.
You can obtain more information on the history of MWM on the MWM Website and on Wikipedia.
Caterpillar Energy Solutions
The traditional Mannheim-based company MWM has been part of Caterpillar and operated under Caterpillar Energy Solutions GmbH since 2013, underscoring the brand's affiliation within the global Caterpillar Group.
Caterpillar Energy Solutions GmbH is pursuing a two-brand strategy with Cat and MWM. The yellow Cat gensets and power generation solutions are distributed through our
Cat dealer network, and the blue MWM units and power plant solutions are sold in the market directly and via the existing MWM distributor network.
You can find in-depth information on products, the companies and the Group, on the respective websites: