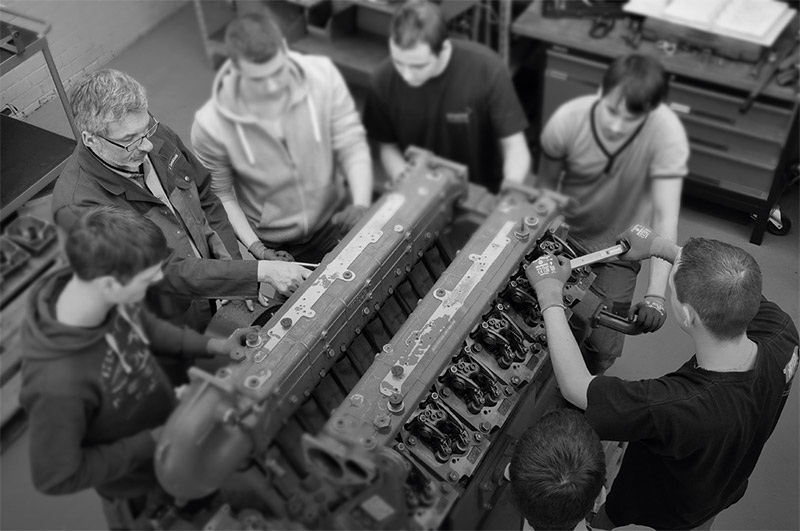 Mannheim, 10.12.2019
According to a recent survey conducted by the "Die WELT" newspaper in cooperation with the Cologne-based analytics institute ServiceValue GmbH, Caterpillar Energy Solutions is one of Germany's best employers in the federal state of Baden-Württemberg. The survey is based on regional and national evaluations of the image and attractiveness of German companies. The results were published in the fall of this year under the heading "Germany's Best Employers" in "Die WELT" and other media.
The regional ranking of Germany's best Baden-Württemberg-based employers comprises 832 businesses. With a total score of 2.89, Caterpillar was awarded the above-average label "high employer image" in the category of regional businesses.
Other Renowned Businesses and Organizations in the Metropolitan Rhine-Neckar Region Also Reach High Scores
Apart from Caterpillar Energy Solutions, other businesses and organizations in the metropolitan Rhein-Neckar region also made it onto the list, e.g. the University Medical Center Mannheim. Caterpillar Energy Solutions has already supported the Pediatric Oncology Unit of the University Medical Center for a number of years. Last year's donation was used for the research project "Brain metastases of pediatric carcinoma".
Heidelberg's municipal utility provider was also among the top-ranking institutions. In 2012, the decision was made to establish a power plant running on gas engines in order to meet about 30 to 40 percent of the internal power demand of the Heidelberg municipality with gas and renewable energies. The power plant was planned and implemented with gas engines of the Caterpillar Energy Solutions product brand MWM. The go-live of the six 750-kW cogeneration power plants with MWM TCG 2016 V16C gas engines represents a milestone, as four of the six cogeneration power plants run on biogas (biomethane).
A Good Partner for Almost 150 Years—for Employees, for the Region, for the Economy, and for Environmental Protection
There are many reasons for the good reputation the traditional Mannheim-based company enjoys, such as the great commitment to a good work atmosphere, the education and training of the employees, and the support of local events and organizations. Caterpillar Energy Solutions looks back at a history of almost 150 years. For a long time, the company has occupied a leading market position in the field of highly efficient, ecologically advanced distributed energy solutions. With its product brands MWM and Cat, Caterpillar Energy Solutions assists its customers as a globally reliable partner for verifiable, durable added value in the field of distributed energy generation. This means that employees talk with customers, not only about machines and solutions to operational problems, but also about the economic value potential.
Further information: