Mannheim, September 10, 2020
With the launch of its own Facebook channel and LinkedIn profile for the MWM product brand, Caterpillar Energy Solutions is becoming even more digital. From September, Caterpillar Energy Solutions is present in the social networks Facebook and LinkedIn with its own MWM brand channels. The channels focus on the subjects of digitization, MWM service offerings, distributed power generation, and sustainable, cost-efficient energy generation, featuring reports on technical use cases. By way of these online platforms, employees, customers, and others can engage in interchange and get information about MWM products and offerings. The Facebook channel is available in English "MWM.Gas.Engines" and in German "MWM.Gasmotoren". The LinkedIn channel, too, is available in English "MWM Gas Engines" and in German "MWM Gasmotoren".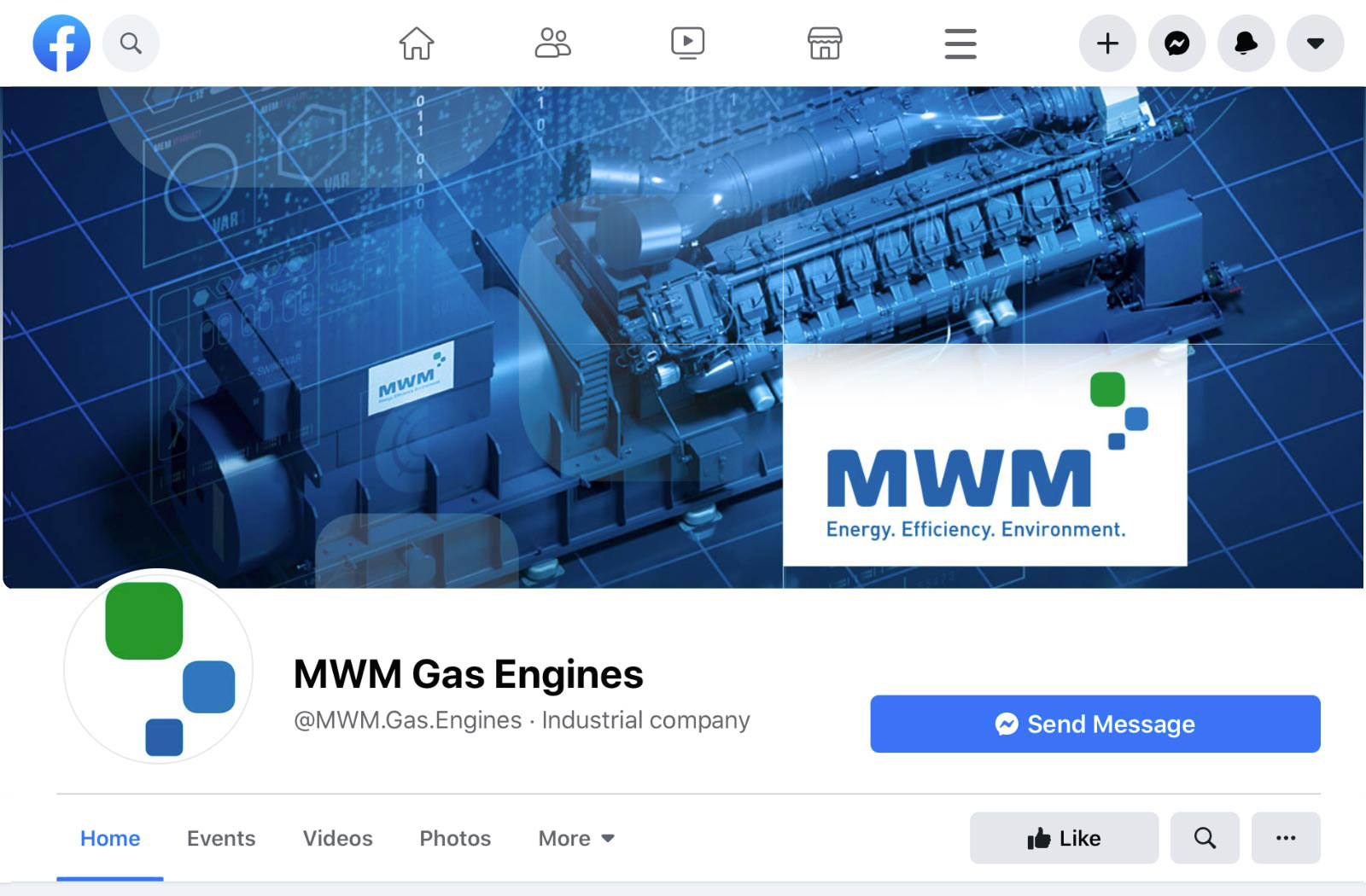 The Latest Industry News, Technical Reports and Personal Stories
The MWM brand channel on Facebook presents information, news, and interesting facts about MWM gas engines, cogeneration power plants, and the MWM Service. Apart from professional texts and industry news, the channel also features personal stories and experiences of MWM employees. Against the backdrop of the anniversary year 2021 and the celebration of the company's history of 150 years, exciting stories and background information will also be shared on the platform.
By way of MWM's LinkedIn page, users can network with the MWM brand and get updates on current offers and new products.
To join the MWM Facebook community, go to:
https://www.facebook.com/MWM.Gas.Engines *
For the MWM LinkedIn brand channel, go to:
https://www.linkedin.com/showcase/mwm-gas-engines *
* By clicking these links, you leave the MWM website and access the external websites of other providers (Facebook Ireland Limited and LinkedIn Ireland Unlimited Company). These websites are subject to the respective provider's privacy policy, and cookies may be set by the provider. We do not have any influence on this.
Further information is available in our Privacy Policy, in the Data Policy of Facebook (https://www.facebook.com/about/privacy/), and in the Privacy Policy of LinkedIn (https://www.linkedin.com/legal/privacy-policy).
We are looking forward to your feedback and comments on our MWM solutions, stories, and products!