Mannheim, January 16, 2017
At a member's meeting in Mannheim last Monday, Peter Körner, one of the two Managing Directors of Caterpillar Energy Solutions, was elected as the new district chairman of the employer association Südwestmetall.
He takes over this office from Ingolf Prüfer, who had been a member of the Executive Board of Südwestmetall for 15 years and had served as chairman for about two and a half years.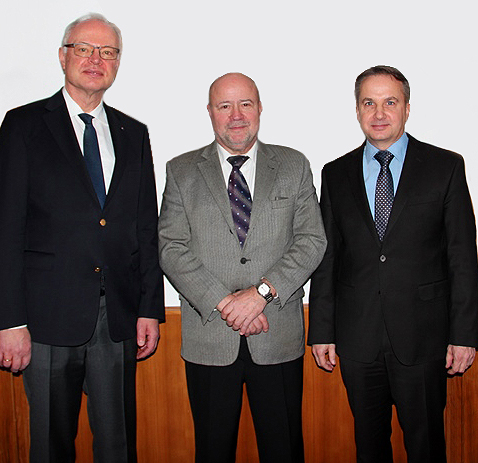 More Flexibility in the Metal and Electrical Industry
Following his election, Körner expressed his intentions to promote the modernization of the collective labor agreements in the metal and electrical industry. For example, he believes that the provision of the collective labor agreement that no more than 18 percent of the workforce are permitted to have 40-hour contracts needs to be revised. He holds that this provision is a relic from the days of mass unemployment, when the available employment volume was to be distributed to more people. "By contrast, we currently have a shortage of specialists and almost full employment", explains Körner. "Therefore, we need to give companies the flexibility to let more employees work more than 35 hours a week." The newly elected chairman confirmed that he would approach IG Metall and the employee representatives in the companies on these issues in a consensus-oriented manner.
Peter Körner joined the company in 2009. In 2013, he was appointed Head of Human Resources. Since November 2015, he has been a member of the Board of Directors of Caterpillar Energy Solutions.
About Südwestmetall
The Rhine-Neckar district group is one of 13 regional subdivisions of the employer association Südwestmetall and is one of the association's largest supervising units in Baden-Württemberg. In its area, which covers the Rhine-Neckar region, more than 40,000 people are employed at member companies of the metal and electrical industry.
About Caterpillar Energy Solutions
With its MWM and Cat brands, Caterpillar Energy Solutions stands for highly efficient, eco-friendly solutions for distributed energy generation. The company produces gas engines, power plants, and combined heat and power plants. The headquarters in Mannheim, Germany, had been founded by the automotive pioneer Carl Benz back in 1871 under the name "Mechanische Werkstätten Mannheim". For further information, see www.caterpillar-energy-solutions.de.