Mannheim, March 13, 2018
After Südwestmetall and IG Metall Baden-Württemberg concluded a collective agreement for the employees in Baden-Württemberg's metal industry, the employees at the Mannheim facilities of Caterpillar Energy Solutions discussed the result. The collective agreement is considered a milestone on the road to a modern labor world, but how do companies view it? An SWR 1 broadcast entitled "Arbeitsplatz" (Workplace) examined this question and interviewed three employees of Caterpillar Energy Solutions.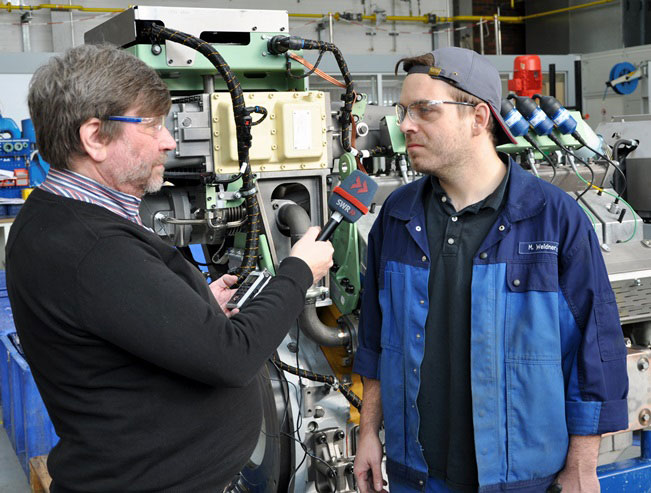 Employees and Works Council Satisfied with Collective Agreement
In the production hall of Caterpillar Energy Solutions, SWR 1 reporter Wolfgang Brauer meets genset mechanic Martin Weidner, who is surprised at the good outcome of the collective bargaining. He had expected less, and he is now happy about the pay raise and the new regulations concerning one-time and extra payments. 
Weidner also welcomes the possibility for individual employees to cut their working time to 28 hours a week, especially for colleagues who have health problems.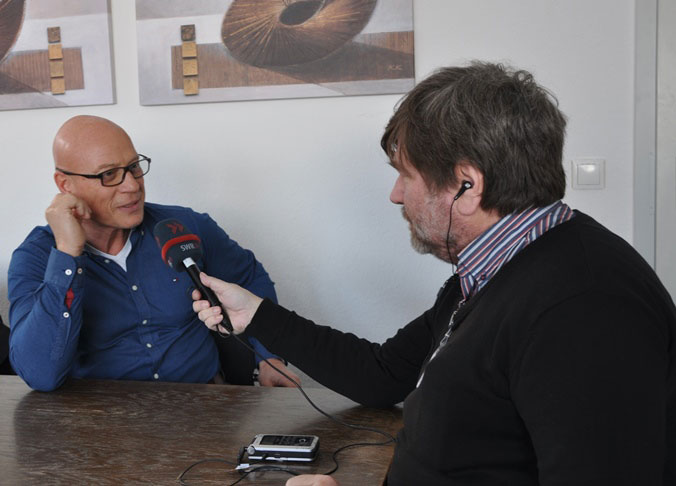 On 6 February 2018, the bargaining partners of Baden-Württemberg's metal and electrical industry (M+E) concluded a pilot agreement for the M+E industry for a term of 27 months from 1 January 2018 to 31 March 2020. Originally, IG Metall had offered 6 percent more money, while the employers were initially only willing to pay 2 percent more. 
Now, both parties are pleased with the agreed 4.3 percent. Michael Klatt, Head of the Works Council of Caterpillar Energy Solutions considers the collective agreement to be a genuine success, but he also feels that in view of the booming metal business, nothing else could have been expected.
Management of Caterpillar Energy Solutions Remains Positive
Peter Körner, Managing Director of Caterpillar Energy Solutions, maintains a realistic attitude. He describes the higher wages as investments that are worth it, but he also knows that these wages can only be paid thanks to the good order position currently on hand. For the future, Körner hopes that Caterpillar Energy Solutions will be able to compensate the higher labor costs through more efficiency and reduced production costs.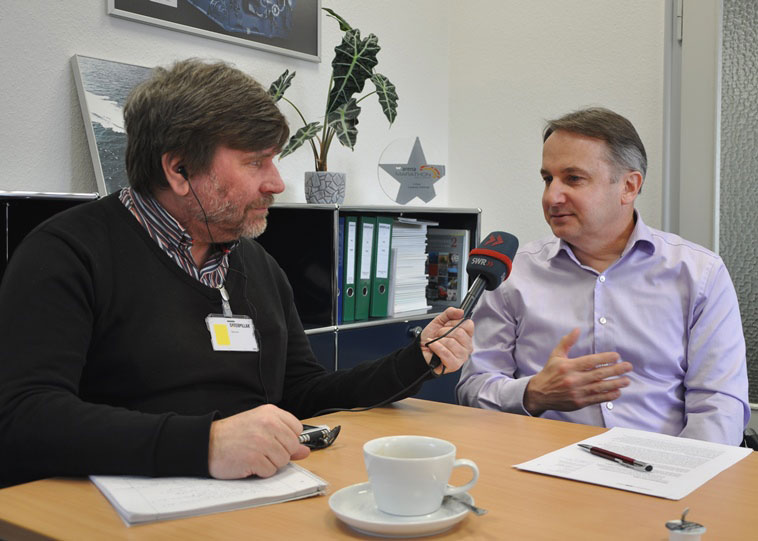 Flexible Working Hours for Employees and Company
As far as the more flexible working hours are concerned, Peter Körner regards the 28-hour week as a challenge for the company, but he already has some proposals on how to handle this challenge. Since he believes that the current shift model is not compatible with a 28-hour week for some employees, he suggests temporarily deploying the affected employees in other areas that do not work in shifts. 
Peter Körner views the new option of deploying more employees for 40 hours a week as an opportunity. From the perspective of a sales engineer, the previous concept was not very realistic, and in this way, the Mannheim-based gas engine manufacturer Caterpillar Energy Solutions can adapt more effectively to the competitive conditions of enterprises operating around the globe. The flexible handling of the employees' individual time needs in the daily operations also makes Caterpillar Energy Solutions even more attractive as an employer.
Interview: SWR 1 "Arbeitsplatz" commentary (in German):
The SWR1 "Arbeitsplatz" commentary (in German) is available at
https://swrmediathek.de/player.htm?show=216fc4f0-0e6c-11e8-8c1f-005056a12b4c (from minute 4:33 to 8:45)