Mannheim, August 9, 2022
The logistics center of Caterpillar Energy Solutions in Lorsch, Germany, is the central hub for all MWM and Cat spare parts. Based close to the production site in Mannheim and only 50 km from Frankfurt airport, the location of the logistics center offers ideal conditions for direct spare part shipments to distributors and customers the world over.
Fast Shipment of Spare Parts for Gas Engines by Land, Sea, and Air Freight
To supply distributors and customers of the MWM brand with spare parts and to minimize any downtimes of gas power plants and CHP plants, speedy shipment is vital. Customers can order spare parts online via a service shop. The last order time for shipment on the same day is 5 p.m. Moreover, investments in a warehouse extension, the migration to a new warehouse management system, and the integration of the latest SAP SCM tools help maximize the availability of parts.
More than 2 million spare parts are kept on stock in Lorsch, ranging from O-rings of a weight of only 1 g to crankcases of a weight of up to 20 t. The logistics center was founded in 2009 and is only 30 km away from the MWM production site in Mannheim, Germany.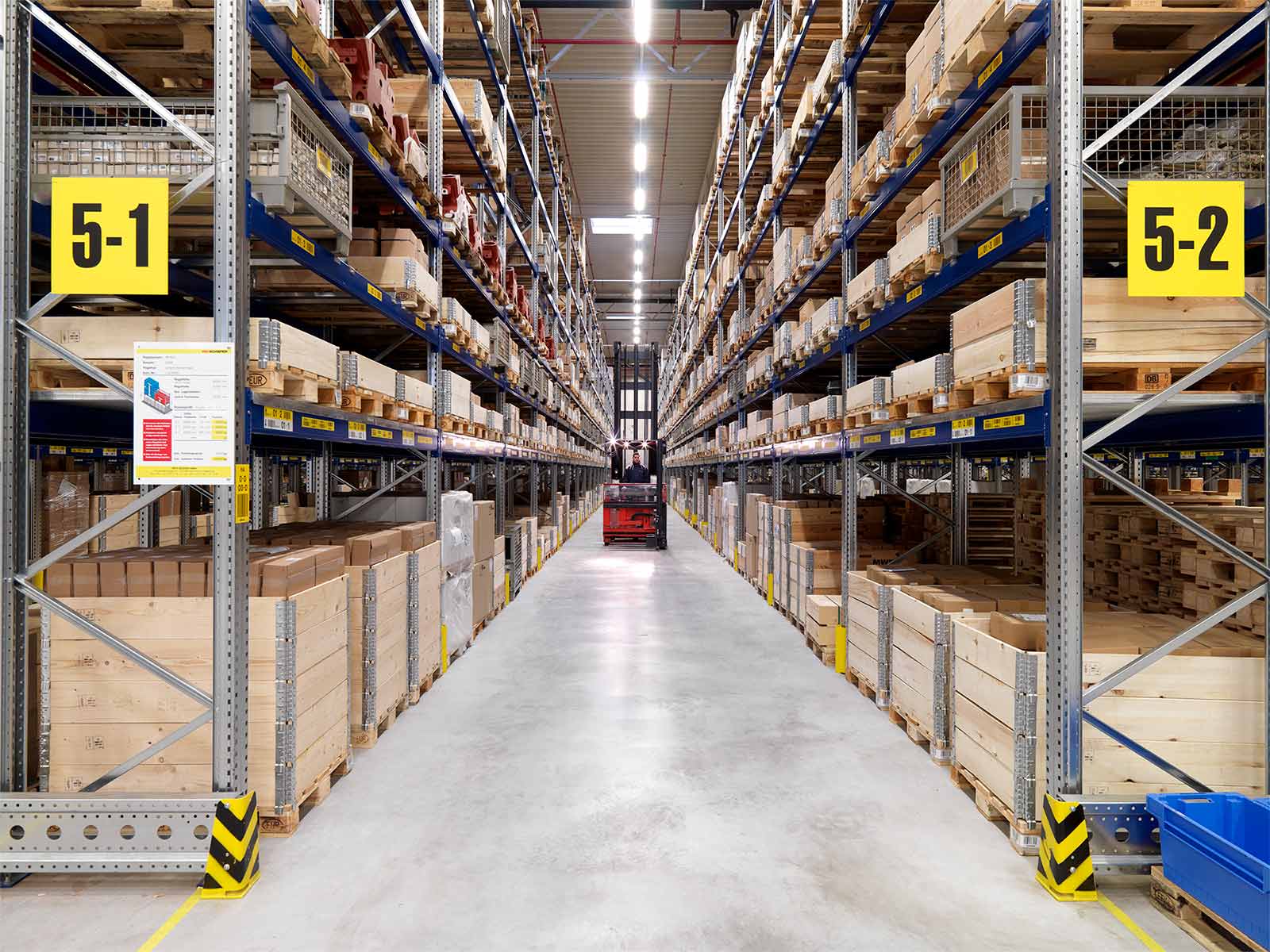 The logistics center coordinates the shipping of spare parts around the globe by land, sea, and air freight. In the logistics center, the entire supply chain—including the order center, the warehouse logistics, and the scheduling—is unified under one umbrella. Additionally, the team has been supplemented with a purchasing department. The purchasing department exclusively takes care of the procurement of legacy parts. Thus, customers who still have older gas engines can be offered added value.
Up to 200 customer orders are processed and shipped every day. The orders are controlled and digitally processed via a decentralized warehouse management system (WMS), supported by mobile data scanners. An in-house air freight partner ensures fast shipment by plane. Urgent orders received by 5 p.m. are dispatched by the logistics center on the same day. Using an overnight courier service, spare parts can be delivered throughout Germany by 8 a.m. the next day. The 24/7 emergency service ships emergency orders around the clock.
High Service Quality, Fast Delivery
From its logistics center in Lorsch, Caterpillar Energy Solutions speedily supplies distributors and customers of MWM with any needed MWM spare parts. The logistics service provides plant operators with important time advantages, as spare parts are usually needed very quickly in order to avoid or minimize downtimes.

Further information: