Mannheim, June 25, 2018
Early last year, the renowned oil and gas company OMV Petrom invited several companies to introduce their concepts for transforming the available gas from an oil field into power and heat. Finally, the Caterpillar Energy Solutions dealer Eneria Romania was awarded the project for the implementation of a custom-tailored distributed energy solution with gas engines. This project involves supply of a complete turn-key CHP (combined heat and power) plant under BOOT (Build-Own-Operate-Transfer) conditions.
During second half of 2017, Eneria Romania thus installed a highly efficient CHP plant, which runs with one CG170-12 and two CG170-16 gas engines.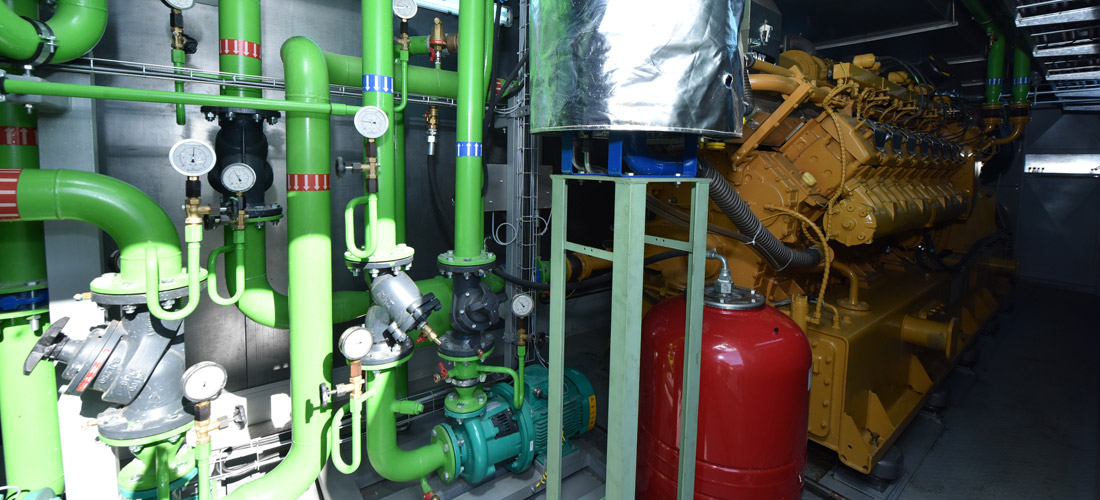 In total, the combined heat and power plant can feed 4.32 MW of electricity into the local power grid and produce 2 MW of low-pressure steam and 0.6 MW of hot water. The electrical efficiency of the natural gas-fired power gensets reaches a remarkable 43.2 percent. The high efficiency of the cogeneration power plant is made possible by factors such as the utilization of the exhaust heat of the three gas engines for producing low-pressure steam, which in turn is used to heat the oil. The plant availability for heat and power generation is estimated at 8,420 hours/year.
In January 2018, after a planning and installation period of only 10 months, Sven Buehler, Territory Manager Gas Projects Sales at Caterpillar Energy Solutions, and Kurt Vielhaber, General Manager Sales at Caterpillar Energy Solutions, attended the opening ceremony of the cogeneration power plant in Poeni, Romania.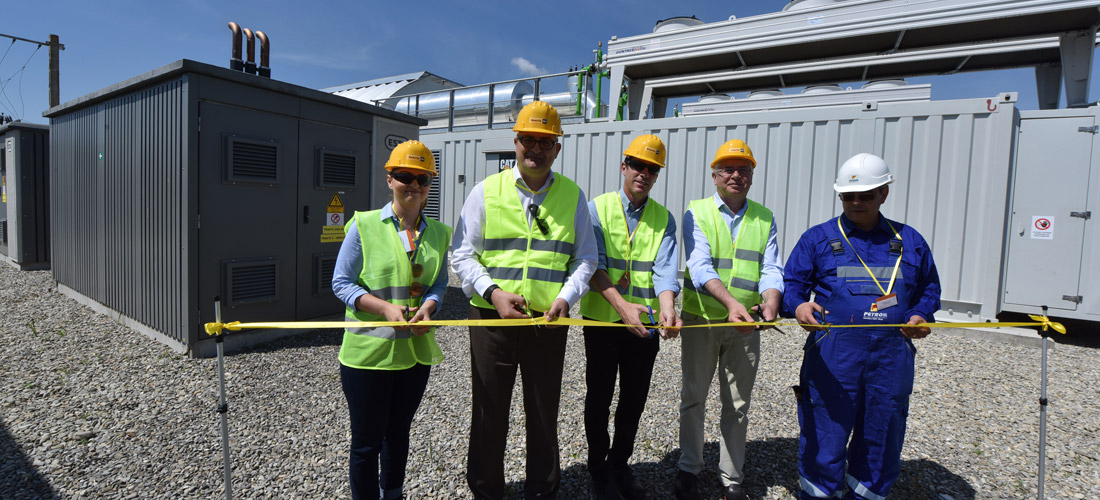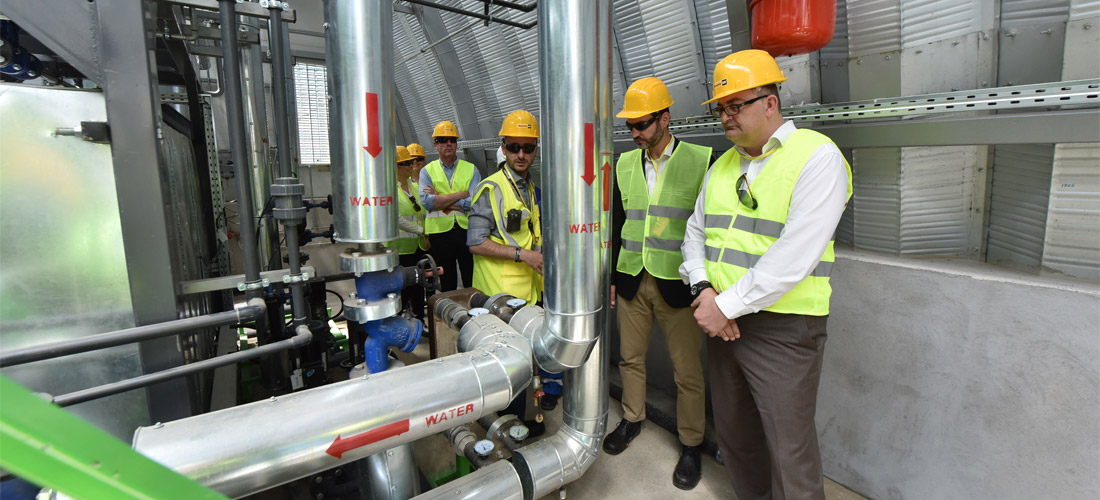 Following the successful go-live of this eco-friendly CHP plant, the Caterpillar Energy Solutions dealer Eneria Romania will continue to ensure the smooth operation and take care of the upkeep and maintenance of the cogeneration power plant for the next 13 years.
This site is one of the latest Gas to Power projects Eneria installed in Romania which includes a portfolio of eight locations, 15 gas gensets and 16 MWe installed all with maintenance contracts.
Further information: