Mannheim, December 20, 2017
For gas engine manufacturer Caterpillar Energy Solutions, 2017 was a very exciting year. The past 12 months were full of development and innovation, prestigious awards, unique application scenarios for distributed energy generation, and active commitment to environmental and social causes at the regional and international level.
Caterpillar Energy Solutions Makes 2017 the Year of the Industrial Revolution 4.0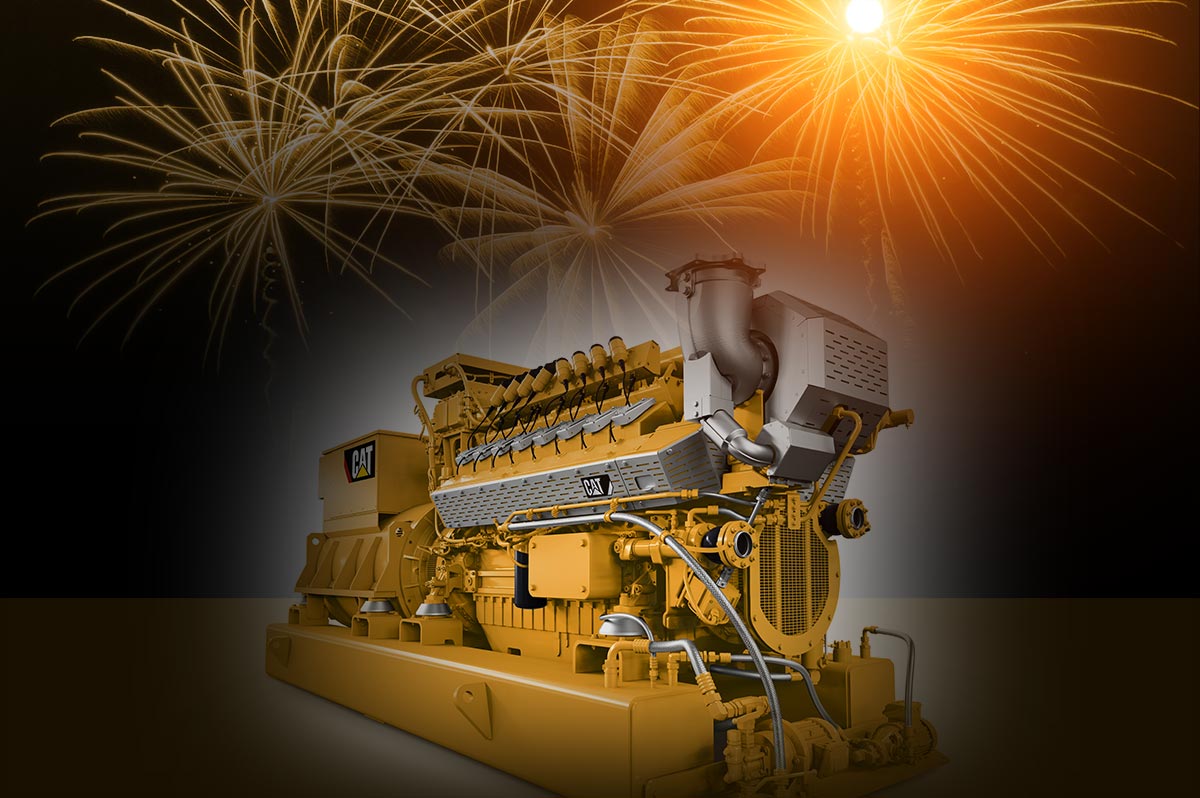 At Caterpillar Energy Solutions, no year passes without innovation and development in the field of sustainable energy generation with gas power plants. However, 2017 was a very special year in this regard—from the unique cooperation established in February 2017 between Caterpillar Energy Solutions and the Karlsruhe Institute of Technology (KIT), one of Europe's largest research institutions, to the adjustment of the work and process organization in the context of Industry 4.0.
2017 saw the implementation of integrated digital plant controls for cogeneration power plants—a major step in the context of the industrial revolution 4.0. Innovation and technical developments have enabled significant savings in the field of production, operating, planning, installation, and maintenance costs of CHP plants. Moreover, the automation and programming of processes and products has resulted in enhanced security, reliability, and standardization in the field of distributed energy supply.
Caterpillar Excellence Award: Caterpillar Energy Solutions Receives Award for Innovative Drive and Sustainability
In March, Caterpillar Energy Solutions received the Caterpillar Excellence Award for "Process Sustainability" for a sustainable energy management system at the company site in Mannheim, Germany, highlighting the company's commitment to innovation and development. Caterpillar CEO Jim Umpleby announced the award winners via live stream and drew attention to the innovative drive of Caterpillar Energy Solutions and the resulting ecological and economic savings.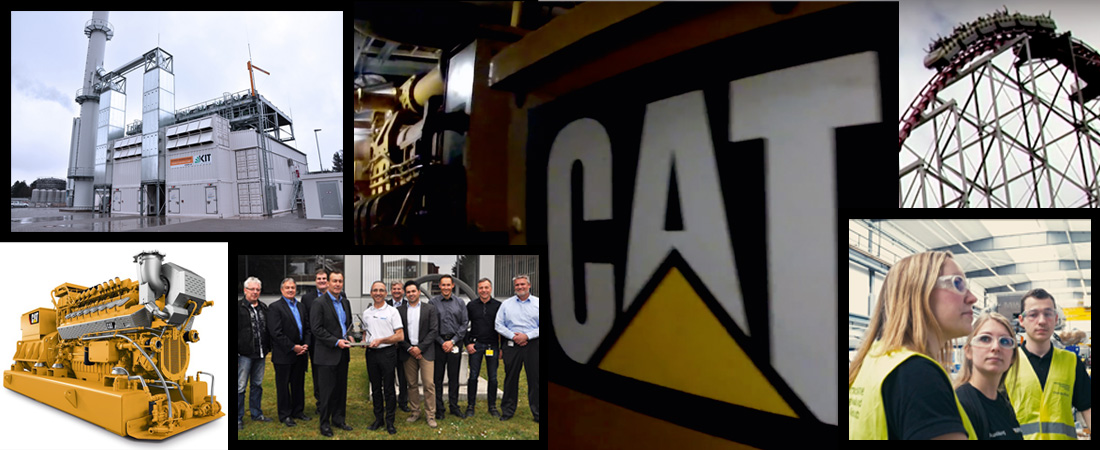 Social Commitment and Energy Projects with High Recognition Value
2017 was another year of unique projects. Together with its US customer Harvest Power, the operator of Orlando Energy Garden, Caterpillar Energy Solution developed a fully sustainable energy cycle. The project enables the generation of energy for the Californian entertainment industry from food waste.
At the regional level, Caterpillar Energy Solutions again demonstrated its great commitment to projects with a social and ecological focus. In 2017, Caterpillar Energy Solutions donated €10,000 to the Pediatric Oncology Unit of the Mannheim University Hospital for the research project "Brain metastases of pediatric cancer".
Within the scope of the "Energy Reform and Climate Protection" initiative of IHK Neckar, three apprentices of Caterpillar Energy Solutions set out as Energy Scouts to search for energy saving potential at the company site in Mannheim. At the production facilities for gas engines, the three apprentices concentrated on examining the compressed air systems for leaks.
The Caterpillar Energy Solutions team is proud of its achievements in 2017. Throughout the year, the company effectively demonstrated how innovative drive, progress, and development can be combined with ecological and social commitment.