Mannheim, May 23, 2018
The product film about the new MWM gas engine TCG 3016 received the intermedia-globe Silver Award at the WorldMediaFestival in Hamburg, Germany. The WorldMediaFestival is an international competition for communication media and is considered one of the industry's most prominent events. Established back in 2000 in Hamburg, the media festival grants awards for outstanding corporate film, TV, web, and print productions.
The award ceremony took place in the Delphi Showpalast in the presence of representatives of the film team. On behalf of the entire production team, the award was given to Frank Fuhrmann (Manager PR & Online Marketing of Caterpillar Energy Solutions) and und Dr. Fernando Cantù (Manager Marketing & Digital, Caterpillar Energy Solutions).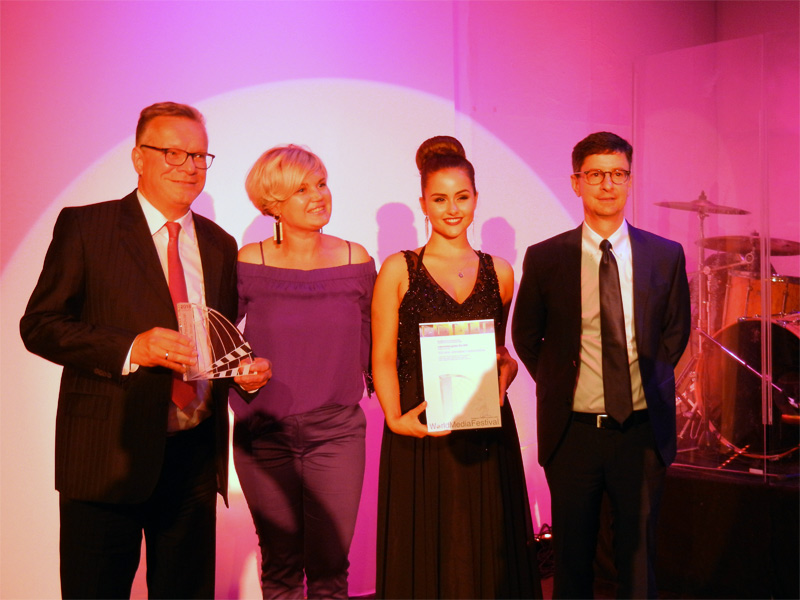 Product Film about Newly Developed TCG 3016 Gas Engine from Caterpillar Energy Solutions impresses International Expert Jury
The jury, which is made up of experienced film and video specialists from the world over, was especially impressed by the innovative narration structure and the sophisticated 3D animations.
The award-winning film successfully merges elements such as clear information, a straightforward narrative, and highly accurate digital models. Apart from drawing attention to the various areas in which MWM gas engines can be deployed in the fields of industry, agriculture, and infrastructure projects, the film highlights key technical and economic advantages of the newly developed TCG 3016 gas gensets.
"The film team is especially proud of the brilliant creative reference to one of the most successful TV shows of recent history," says Frank Fuhrmann. The expert jury and the audience enthusiastically agree that the idea of establishing an emotional link to the machine by aligning the musical and visual style with the trailer of the popular TV series "Game of Thrones" has been accomplished in a matchless way.
About the WorldMediaFestival Award
The WorldMediaFestival — a global competition for modern media — honors and celebrates excellent solutions in corporate Film, TV, web, web TV, and print productions on a truly international scale. The WorldMediaFestival stands for highest production standards in modern communication. A WorldMediaFestival award is considered one of the world's most prestigious awards in visual competition.
For more information, see www.worldmediafestival.org