Mannheim, March 10, 2022
To support humanitarian aid measures in Ukraine, the Caterpillar Foundation donates $1 million to the International Committee of the Red Cross and other charities.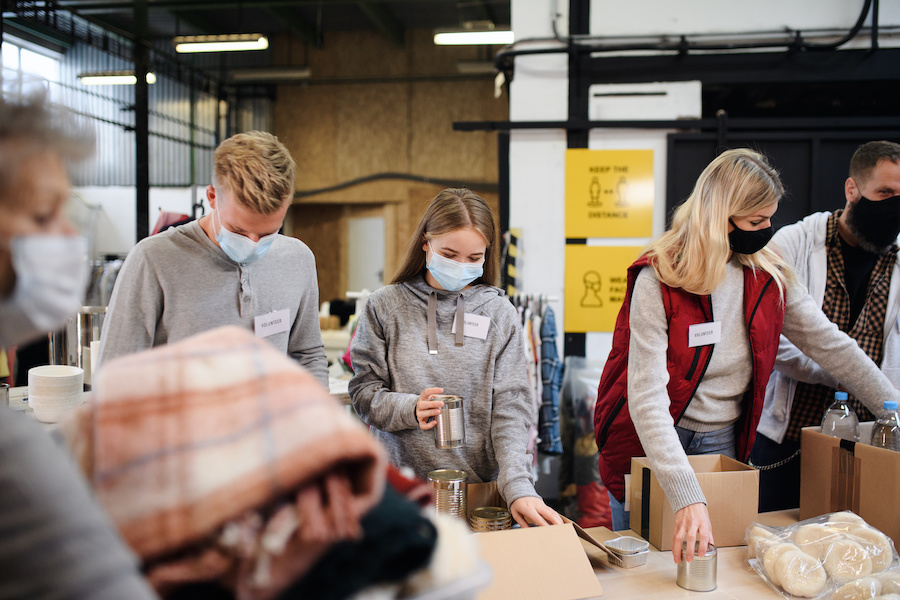 "Our Thoughts Are with Those Affected"
As a long-standing sponsor of the yearly Disaster Relief program of the American Red Cross, the Caterpillar Foundation wants to support the work of the humanitarian aid organization in Ukraine and adjacent regions with an additional donation totaling $1 million. The Caterpillar Foundation donates $500,000 to the International Committee of the Red Cross, while the other half of the donation goes to other charity organizations on site. The donations are used to prepare and provide relief supplies in the affected crisis regions and for accommodating refugees from Ukraine in neighboring countries. For example, the funds are spent on water, food, clothing, hygiene kits, blankets, heating material, medical care, and assistance in finding accommodation.
"We are deeply saddened by the tragic events continuing to occur in Ukraine and hope for a peaceful resolution to the crisis," shares Jim Umpleby, Chairman of the Board of Directors and Chief Executive Officer of Caterpillar Inc. "Through the Caterpillar Foundation's platform, we are responding to the urgent humanitarian needs in Ukraine and its neighboring countries. I am proud of the generosity of our employees to support these critical efforts."
About the Caterpillar Foundation
Founded in 1952, Caterpillar's philanthropic organization, the Caterpillar Foundation, has contributed nearly US$850 million to help make sustainable progress possible around the world. Together with its partners, the Caterpillar Foundation especially supports programs that promote the environment, education, and human rights. In this way, the foundation contributes to the establishment of resilient communities that thrive in a rapidly changing world.
Further information: