Mannheim, July 30, 2018
Dr. Fernando Cantú, Marketing and Digital Manager of Caterpillar Energy Solutions, has been elected as a new member of the Board of VDMA Power Systems.
The Chairman Dr. Markus M. Tacke, CEO of Siemens Gamesa Renewable Energy, and his deputies Heike Bergmann, Senior Vice President Sales Africa Voith Hydro Holding, and Rainer Kiechl, Director and Executive Vice President Mitsubishi Hitachi Power Systems Europe, were confirmed in their offices.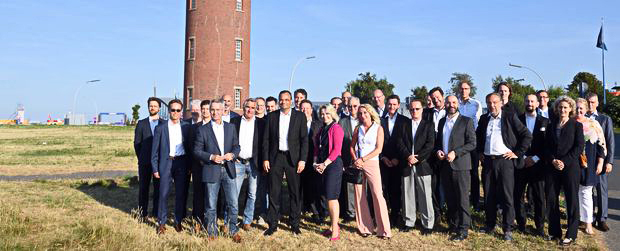 On behalf of Caterpillar Energy Solutions, Dr. Cantú will deliberate on measures and solutions for sustainable power plant building in Germany together with other board members.
The new members were elected unanimously. "I am pleased with the broad expertise of our new Board", says Matthias Zelinger, Director of VDMA Power Systems. "Our goal is to perpetuate our leading position in the fields of energy plant construction and energy systems from Germany and Central Europe."
About VDMA Power Systems
VDMA Power Systems is an association of the German Mechanical Engineering Industry Association (VDMA e.V.) that represents the interests of manufacturers of modern energy solutions such as gas power plants and engine systems, wind energy and hydropower plants, fuel cells, gas and steam turbines. 
For more information, see https://ps.vdma.org