Mannheim, December 20, 2016
The U.S. Army post Fort Knox, famous especially for the gold reserves of the U.S. Department of the Treasury, now has 16 new treasures – not precious metals, but valuable assets that produce distributed power and heat energy: six Cat® G3520C gas engines and 10 Cat® 3516 diesel gensets.
Obviously, secure and uninterrupted power supply is essential to every U.S. Army base. What is more, an estimated 4,580 t of gold worth approximately $175 billion are stored in Fort Knox. This represents a significant portion of the global gold reserves. When a severe ice storm knocked out the entire power supply of the premises for a full five days in 2009 – including all alarm and security systems – the decision-makers vowed to find a solution that would prevent an outage like that from ever occurring again.
Fort Knox Military Base CHP Project
Video on YouTube: https://youtu.be/Zc8qqBShoOk
Notice: You can use the link above to leave the MWM website and reach the external website of another provider (Google Ireland Limited). The data protection regulations of this provider apply there and cookies may be set by this provider. This is beyond our control. Further information can be found in our data protection declaration and in the data protection information on YouTube: https://www.google.de/intl/de/policies/privacy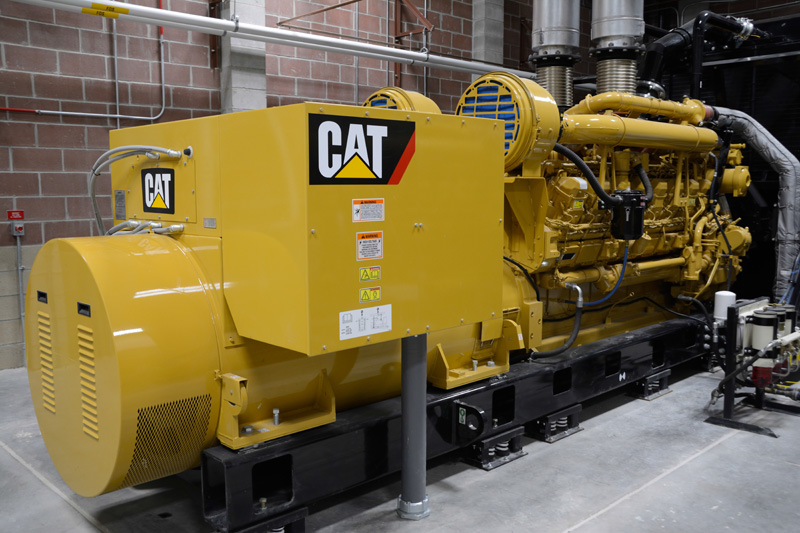 Fort Know Opts for Distributed Cogeneration of Heat and Power
Even before the storm, Fort Knox had been examining the subject of distributed power generation accordance with the 2007 Energy Independence and Security Act, which required a higher level of energy security at military installations. Moreover, the base also needed to adhere to the Energy Act of 1995, which mandates a reduction in energy consumption at a rate of 1.5 percent a year for all government agencies.
With these objectives in mind, the military base approached Harshaw Trane, a leading energy management enterprise in the U.S.A. In collaboration with the energy expert, multiple scenarios were elaborated and simulated. Distributed energy generation through cogeneration of power and heat was found to be the most suitable option, both ecologically and economically. Thus, six Cat G2520C gas engines and 10 Cat 3516 diesel engines were ordered from the local Caterpillar partner Whayne Power Systems and were shortly thereafter installed on site.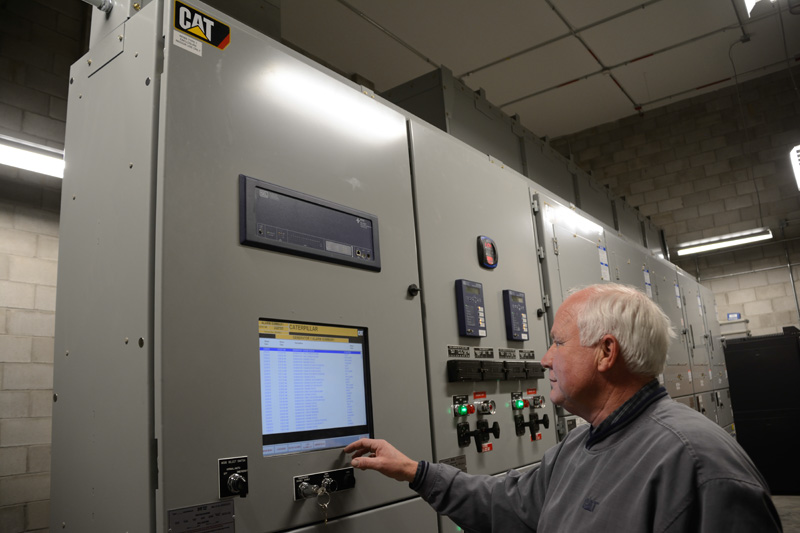 Only the Best for the Gold in Fort Know: Caterpillar Engines Ensure Maximum Energy Security
Apart from maximum energy security, the gensets also deliver major financial savings.  The army post now saves a total of $8 million in power costs a year, with $4.5 million in savings coming directly from the CHP system. Thus, the plant will be amortized in approximately 7.5 years. The Cat gensets, which are installed in six separate power stations, generate 44 MWel of peak-load power, allowing Fort Knox to only purchase about 22 MW of power externally.
While the gas engines supply Fort Know with power and heat energy around the clock, the diesel engines serve as emergency gensets to prevent crippling outages such as the one that happened in 2009 from occurring again. The waste heat of the cogeneration plant is mainly used by the Ireland Community Hospital, the base hospital of Fort Know. The heat energy generated by the distributed system is used to heat the building, sterilize medical equipment, and cook food for patients and staff. The waste heat is also converted into chilled water to cool Fort Knox's data center.
Photos Copyright: Caterpillar Inc., Peoria/USA