Mannheim, December 10, 2020
Mathematically speaking, Germany runs exclusively on bioenergy from November 20, 2020 to the end of the year. On this "Bioenergy Day", bioenergy associations throughout Europe endeavor to draw attention to the achievements and potential of the biogas industry. "With energy from biomass, our industry provides a significant contribution to the energy reform and to climate protection in all sectors", says Sandra Rostek, Head of Hauptstadtbüro Bioenergie.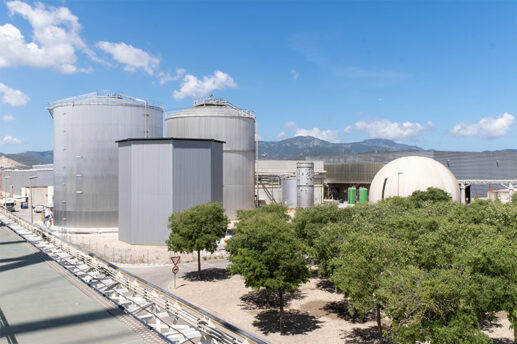 High Performance in the Fields of Heat and Transportation
With shares of more than 85 percent, respectively, bioenergy is the top performer among renewable energies especially in the fields of heat and transportation. Moreover, bioenergy is a climate protection pioneer; in 2019, the biogas industry enabled carbon savings of about 65.8 million t. Rostek says: "To stabilize bioenergy with a view to achieving the climate goals for 2030, Germany's federal government needs to address the Renewable Energies Act, the new incentive programs for regenerative heat, and the further development of the greenhouse gas reduction in transportation."
Biogas from Regenerative Raw Material Produces Fewer Emissions
Biogas is generated by means of the anaerobic digestion of organic material in the digester of a biogas plant. The carbon emitted during the combustion merely corresponds to the amount that the substrates absorbed during growth. In this way, cogeneration power plants that produce power from biogas prevent the emissions that would otherwise be emitted during the combustion of fossil fuels. Under its product brands MWM and Cat, Caterpillar Energy Solutions offers biogas-optimized gas engines, complete plants, and cogeneration power plant contains. These systems achieve maximum efficiency in various output segments. The system components required for gas processing and treatment are offered along with the products of the two brands.

Further Information: