Mannheim, 18.06.2021
In Germany, since the beginning of June 2021 company doctors have been vaccinating in companies in order to push forward the immunization of the population against the coronavirus. Caterpillar Energy Solutions wants to protect its employees and has been offering voluntary vaccinations since June, which all employees at the Mannheim site can make use of.
Caterpillar as One of the First Companies in Mannheim to Offer Vaccinations
The internal vaccination offer for Caterpillar employees at the Mannheim site has been running since June 10, 2021. More than 200 employees have received their first vaccination with the BionTech / Pfizer vaccine till now. The vaccinations are carried out in the customer center, which is temporarily used as an internal vaccination center. The vaccinations are carried out by the local health care provider IAS, which has been providing first aid and preventive measures for employees on site for Caterpillar for many years. Since the beginning of June the provision of vaccinations in companies has played a special role in immunizing the population. After individual test runs, selected companies were allowed to take part in the vaccination campaign and thus make a valuable contribution to immunizing the population. Matthias Krauß, EHS Manager at Caterpillar Energy Solutions, designed and set up the vaccination process in close cooperation with the local health care provider IAS. "We are pleased to be one of the first companies in the Mannheim metropolitan region to offer vaccinations," explains Krauß.
Protection of Employees Comes First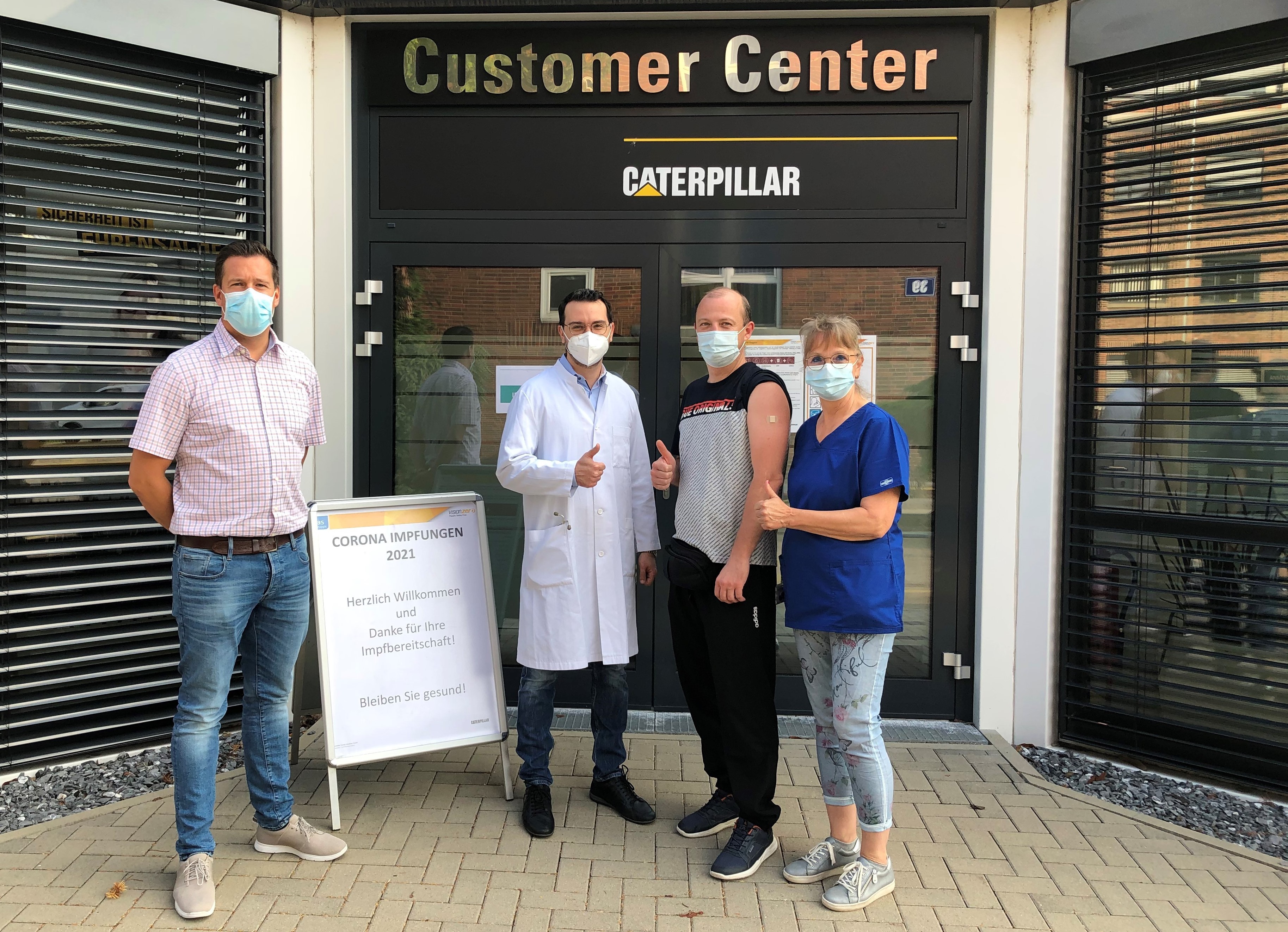 In order to be able to organize the high level of interest shown by employees in the voluntary vaccination offer in the best possible way, a carefully designed list of priorities was drawn up. Employees from production and logistics as well as from production-related areas who cannot work in home office environments have a high priority. "I am very proud of my team for the way we have managed the pandemic over the past one and a half years with sophisticated health protection and hygiene concepts", says Johan Masse, General Manager at Caterpillar Energy Solutions GmbH. "We produce gas generator sets for decentralized energy supply, which our customers urgently need, even or sometimes especially during those unprecedented times. Therefore, it was essential to keep our manufacturing operations running smoothly. My most sincere thanks to all employees for their great commitments and efforts during the last months."