Information on Caterpillar Energy Solutions seminars and how they are organized
In order to prepare a tailored seminar offer, our trainer team requires a written request, stating the number of participants, the course language and the system series.
You will find the application form along with additional information on participation conditions and seminar fees below and in the right-hand column of the download area.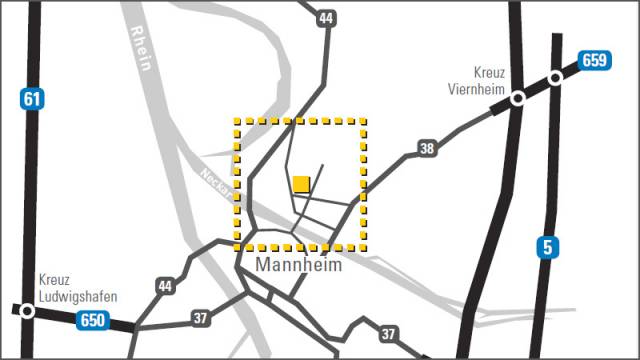 Directions
How to get to the Mannheim Training Center
Partner hotels
For course participants in the Mannheim Training Center, we will be happy to make the reservation at reduced rates in one of the following hotels:
Hotel Mack, Mozartstr. 14, 68161 Mannheim
Email info@hotelmack.de
Phone +49 6 21 – 12 42-0
www.hotel-mack.de
Best Western City Hotel, C7, 9-11, Mannheim
E info@mannheim-city.bestwestern.de
T +49 6 21 15 92 0
www.bestwestern.de
BA hotel reservation made via Caterpillar Energy Solutions includes a daily shuttle service which takes you to the Training Center in the morning and brings you back to the hotel in the evening.
Download registration form