Mannheim, January 22, 2019
Caterpillar Energy Solutions has already supported the Pediatric Oncology Unit of the University Medical Center Mannheim for a number of years. The donation is used for the research project "Brain metastases of pediatric carcinoma". The Pediatric Oncology unit treats about 35 new pediatric cases a year. "We greatly appreciate the generous donation that enables us to further investigate the mechanisms that allow tumor cells to reach the brain", says Dr. Michael Karremann, head of the research project, speaking about his work.
Thanks to the progress made in the field of research, the healing rate has meanwhile reached 80 percent, especially in the case of leukemia. With its donation, Caterpillar Energy Solutions contributes to the treatment and permanent cure of childhood cancer. "We are pleased to support the Pediatric Oncology team at the University Medical Center Mannheim with our donation. We appreciate the valuable research work that is being done here, and we would like to contribute to this work", says Peter Körner, Managing Director.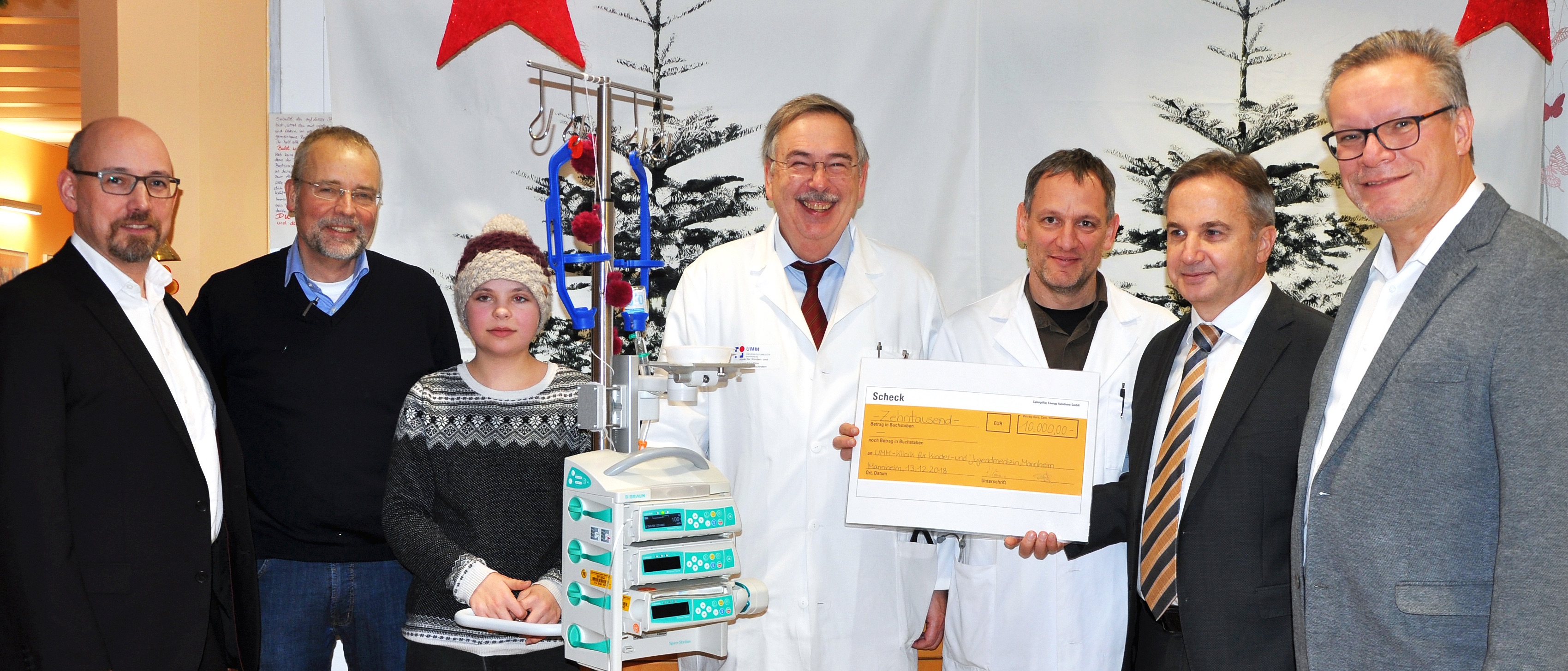 Further information