Mannheim, December 22, 2020
For Caterpillar Energy Solutions, the year 2020 was marked by the expansion of digital and traditional communication channels, various awards, and innovations for smart, sustainable energy generation.
Caterpillar Energy Solutions Expands Communication and Service Platforms for MWM Customers and Partners
By launching the MWM Energy Blog as well as the MWM Facebook channel and the LinkedIn brand channel in English and German, Caterpillar Energy Solutions has established a number of new digital communication platforms. The MWM Energy Blog presents and discusses news and developments from the field of energy policy. The topics of the posts focus on flexible distributed energy generation. Other key topics of the blog include digitization, renewable energies, and sustainable technologies for the future.
The MWM brand channel "MWM Gas Engines" on Facebook and the LinkedIn account "MWM Gas Engines" regularly present the latest MWM news and reference cases.
With its digital platforms "CG Portal" and "MWM TCG Portal", Caterpillar Energy Solutions provides its business partners with an overview and secure, convenient access to all applications and services for Cat and MWM gas engines. Via the portal, all gas engine services are digitally combined under one roof. The partners can easily access all applications through one account via single sign-on.
High Customer Satisfaction, Award for Service Tutorial Video Series
For the first two episodes of the MWM service tutorial video series "Do it the smart way", the independent international expert jury of the WorldMediaFestival 2020 again honored Caterpillar Energy Solutions with the intermedia-globe Silver Award in the category "Training: Learning Programmes". The German-language videos have been translated and dubbed in several languages. The video series provides tips and instructions for the maintenance of MWM gas engines. Under the supervision of Frank Fuhrmann (Manager PR & Online Marketing, Caterpillar Energy Solutions), the series was produced and realized in collaboration with the event and film agency Motionplan.
A customer satisfaction survey conducted by MWM Service from April 2019 to February 2020 revealed a high level of satisfaction of MWM customers, especially in the fields of efficiency, competence, and reliability. The survey indicated a satisfaction index of 98 percent. In total, more than 800 responses were received from MWM customers in Europe concerning their experiences with MWM maintenance activities and MWM Service in general.
This brief review of 2020 shows that despite the limitations resulting from the coronavirus pandemic, Caterpillar Energy Solutions has reason to be proud of the work it has achieved and the awards it has received. We would like to thank our partners, customers, and employees for the successful collaboration in 2020, and we wish all of them good health, a Merry Christmas, and a Happy New Year. This year too, Caterpillar Energy Solutions has donated an amount of €15,000 to the Pediatric Oncology Unit of the University Medical Center Mannheim (UMM) to support the treatment of seriously ill children. The Pediatric Oncology unit treats about 35 new pediatric cases a year.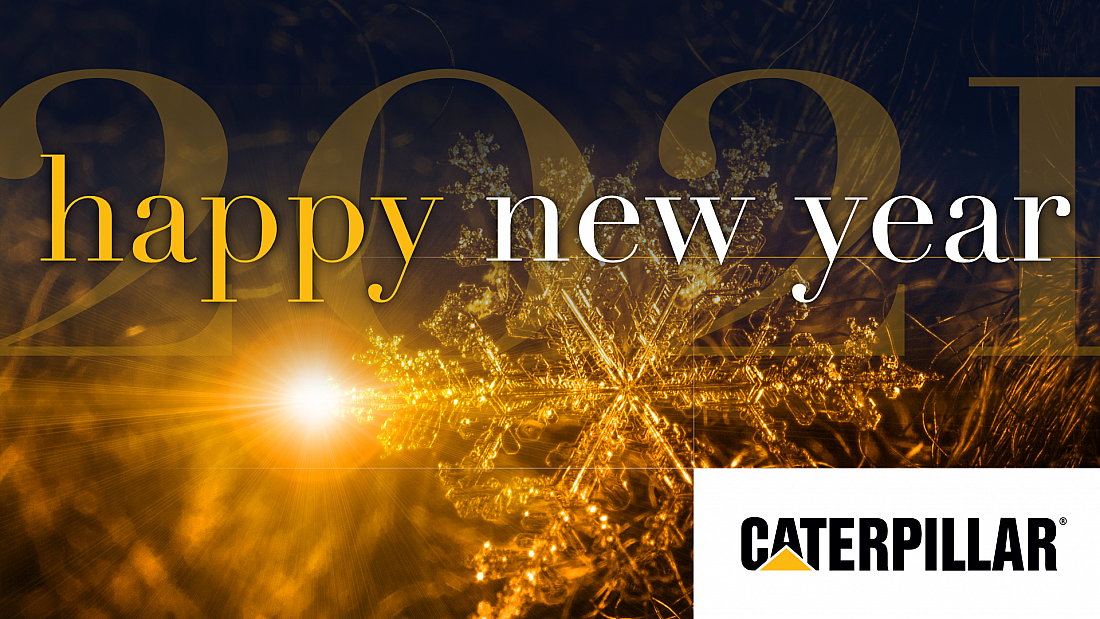 Further information: