Mannheim, January 20, 2022
Shortly before Christmas, some 150 children's wishes were hanging on the digital wish tree. To fulfill the children's personal wishes in due time for Christmas, the employees of Caterpillar Energy Solutions in Mannheim, Germany, and in two Service Centers launched the internal "Wish Tree" campaign for the third time in a row.
Apprentices Deliver Christmas Mail Directly to Children's Homes in Mannheim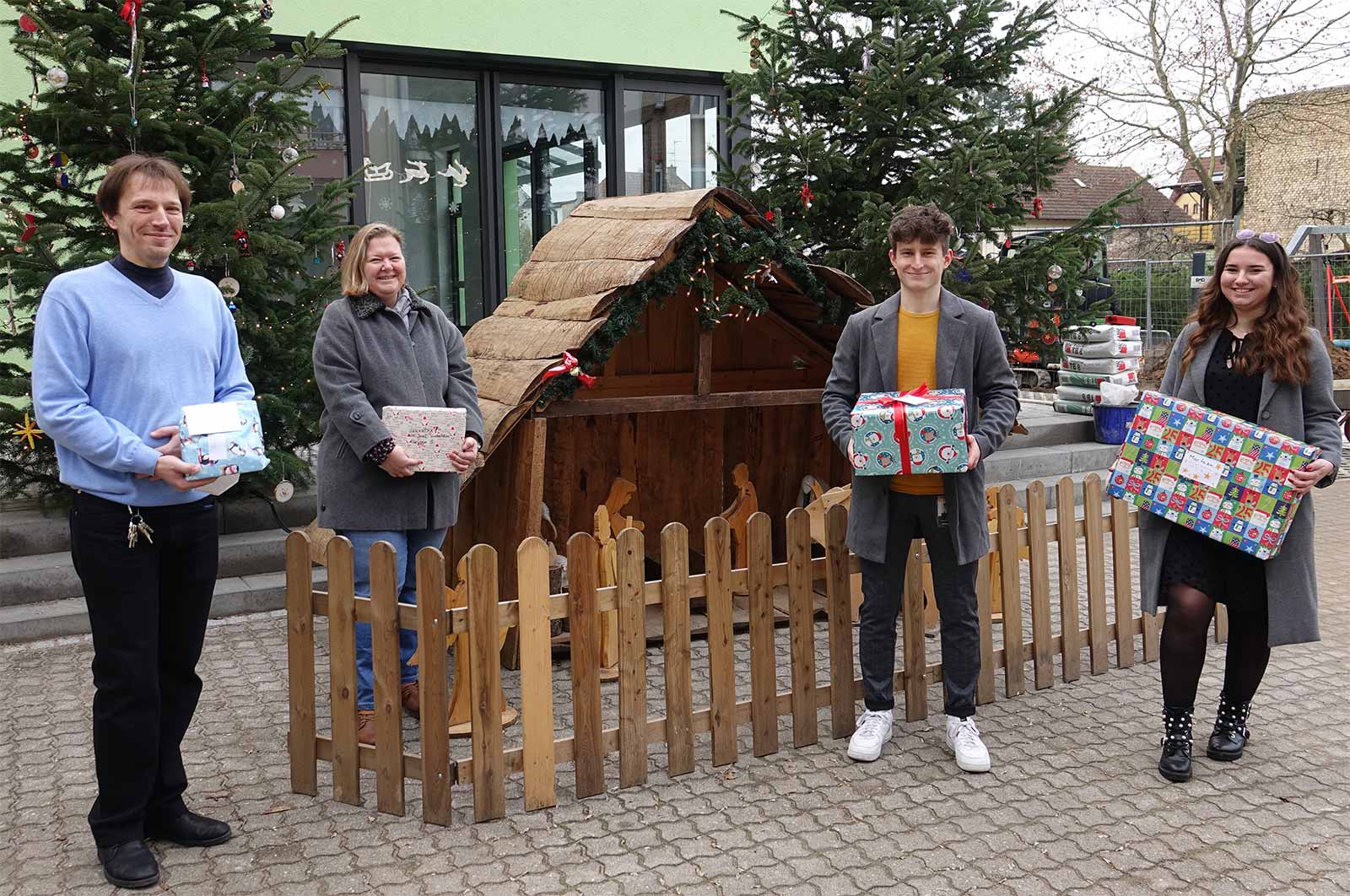 Two Caterpillar Energy Solutions apprentices, Chiara Prinz and Tim Auer, delivered "Wish Tree" gifts to the children's home St. Josef in Käfertal and the Schifferkinderheim in Seckenheim in due time for Christmas. Petra Weber, head of the children's home St. Josef, and Tim Ludwig, head and Director of the Schifferkinderheim, were very happy about the gifts and thanked the Caterpillar Energy Solutions staff for the successful Christmas surprise campaign, also on behalf of the children.
Sabrina Ruhnke, an HR employee of Caterpillar Energy Solutions, says: "We're happy that the campaign made it possible for us to fulfill some of the Christmas wishes of the children in the two children's homes". And Peter Körner, Director of Caterpillar Solutions, emphasizes: "We would like to thank the employees of Caterpillar Energy Solutions who planned and rolled out the gift campaign, ensuring that all packages reached the children in due time before the Holidays."
Financial Support of Pediatric Cancer Research
Apart from the Christmas campaign for children's homes, Caterpillar Energy Solutions has been supporting the Pediatric Oncology unit of the University Center Mannheim (UMM) for many years. The yearly donations are used for pediatric cancer research.
Further information: